Vitagrow - Reach optimal height
Vitagrow milk is a formula product with 100% milk Calcium and added MK-7 which helps mobilise Calcium into bones for children to grow taller. The products are recommended by nutritionists to help children quickly reach their ideal height.
Nutritional product Vitagrow is the most suitable choice which is rich in nutrients to help increase height, healthy weight gain, visual brain development, constipation prevention and boosting the immune system.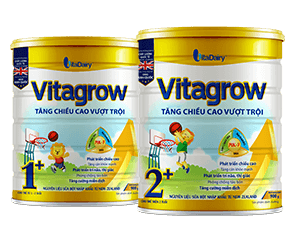 Benefits From Vitagrow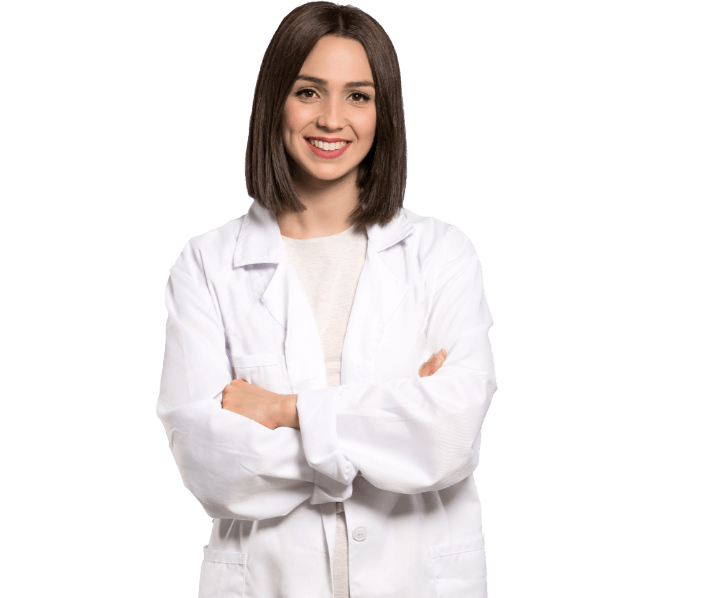 Help with growing taller
MK-7: Activates the factors that mobilise Calcium into the bones, helps the skeletal system to develop healthily and increases body length, enabling children to reach the ideal height and body shape in adulthood. Calcium and Vitamin D3: Basic elements necessary for skeletal system development. The product contains 100% Milk Calcium which is soluble and easy for the body to absorb. This optimises Calcium absorption for a strong skeletal system
Gain weight healthily
Balanced nutrition with an adequate supply of Protein, Lipids as well as a variety of vitamins and minerals help children grow steadily and healthily.

Support visual brain development
DHA, Choline, and Taurine: An essential nutrient system, which is important for the brain and vision's development and operation. Help support learning and thinking processes for children at later stages.

Prevent constipation
FOS: Soluble fiber plays a role in stabilising the intestinal microflora and preventing constipation in children.

Boost immunity
Nucleotides, Zinc, and Selenium: Support the immune system and regulate its fuctions, helping children have good resistance and avoid the ricks of common infections.
Nutritional ingredients

Vitagrow 2+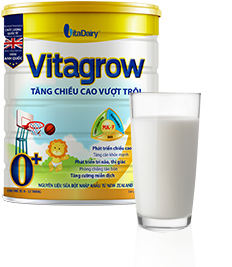 Average composition
In 100g of flour
In one cup
Unit
Năng lượng/Energy

492

73.8

kcal

Chất xơ hòa tan/Dietary Fiber (FOS)

3

0.45

g

Photpho/Phosphorus

440

66

mg

Mangan/Manganese

21.3

3.2

µg

Axit Pantothenic/Pantothenic Acid

3820

573

µg

Axit Folic/Folic Acid

51

7.65

µg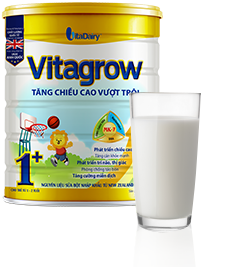 Average composition
In 100g of flour
In one cup
Unit
Năng lượng/Energy

467.2

168.2

kcal

Chất xơ hòa tan (FOS)/Dietary Fiber (FOS)

3.3

1.19

g

Photpho/Phosphorus

568

204.5

mg

Magie/Magnesium

79.2

28.51

mg

Mangan/Manganese

29

10.44

µg

Axit Pantothenic/Pantothenic Acid

4300

1548

µg

Axit Folic/Folic Acid

64

23.04

µg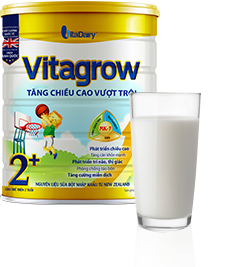 Average composition
In 100g of flour
In one cup
Unit
Chất xơ hòa tan (FOS)/Dietary Fiber (FOS)

3.6

1.69

g

Photpho/Phosphorus

607

285.3

mg

Mangan/Manganese

35

16.45

µg

Axit Pantothenic/Pantothenic Acid

4440

2087

µg

Axit Folic/Folic Acid

141

66.27

µg

Năng lượng/Energy

446.7

210

kcal
Types and specifications of packaging
Vitagrow comes in the following formats:
Milk Powder
400g tin
900g tin