FOHEPTA - Specialised Nutrition for Liver Patients
The product's formulations are consulted by the Institute of Applied Nutrition.
High energy product: 1ml of Fohepta provides 1.5kcal to meet the high nutritional needs of patients as recommended by EPSEN. At the same time, its well-balanced nutrition helps digestion and absorption. In particular, Fohepta enhances amino acids (BCCA - Branched Chain Amino Acid, Methionine, and L-Arginine) which play an important role in improving nutritional condition, supporting metabolism and liver detoxification as well as protecting the liver.
The product is suitable for people with chronic liver disease, impaired liver function, hepatitis, and cirrhosis.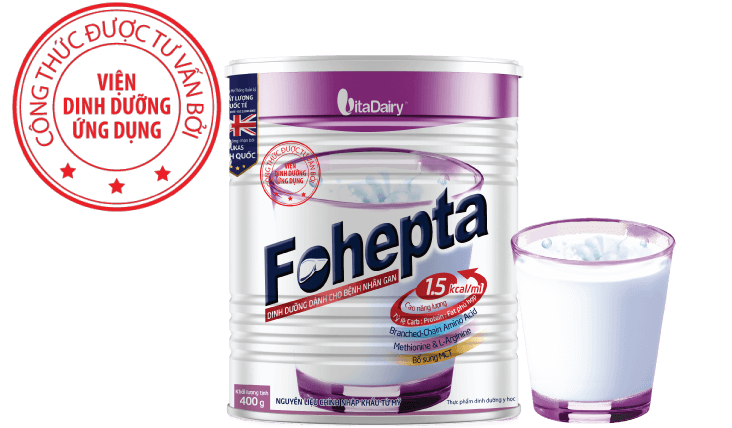 Benefits from Fohepta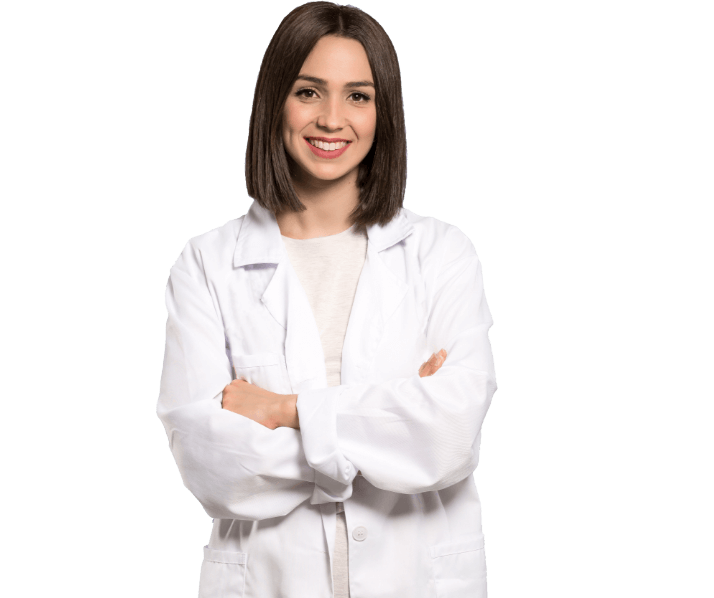 Health promotion - Supporting physical rehabilitation for liver patients
Very high energy density - 1.5kcal / ml. Meets the high nutritional needs of liver patients according to EPSEN recommendations. Supplement nutrition to compensate for nutritional deficiencies when patients are tired, lose appetite and suffer from poor digestion. * The proportion of energy from protein and fat sugars is separately structured: maintaining the standard protein ratio and reducing the fat proportion to be suitable for liver patients which helps reducing stasis and indigestion. * FOHEPTA supplements the amino acid BCCAs group: Leucine, Isoleucin, Valine, helping to improve nutritional status and limit complications of the liver. * Fohepta also supplies 25 vitamins and minerals at the appropriate rate for liver patients.

SPECIALISED PRODUCT TO PROMOTE DIGESTION AND ABSORPTION
Fohepta has a ratio of Whey protein accounting for 80% of the total product which patients can easily digest and fully absorb. This limits conditions from excess protein and helps prevent a liver coma. * Provide MCT – an easily absorbed medium fat providing energy quickly without the participation of bile salts. * In addition, high-quality Omega 6 and Omega 3, good for heart and brain health, is also added to the product.

SUPPORT METABOLISM AND LIVER FUNCTION
Fohepta with L-Arginin and Methionie supplements helps protect the liver, improve cirrhosis and fatty liver, and support the detoxification process.
Nutritional ingredients

Fohepta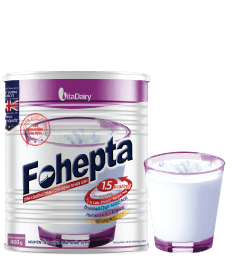 Average composition
In 100g of flour
In one cup
Unit
Axit Pantothenic

3.73

13.5

mg

Axit Linoleic (Omega 6)

1.66

6

g

Axit Linoleic (Omega 6)

1.66

6

g

Axit α-Linolenic (Omega 3)

0.41

1.5

g

Tỷ lệ Omega 6 : Omega 3

0.16736111111111

0.16736111111111
Variants and specifications of packaging
Sữa Fohepta gồm các chủng loại bao bì sau:
Sữa Bột
Hộp thiếc 400 g