Calosure America
Calosure America - Comprehensive immune nutrition solution – With 24h ColosIgG Colostrum which is directly imported from the US, helps to Improve immunity, Promotes cardiovascular health, Protects the muscular system - bones - joints, Aids digestive tract, and Manages holistic health.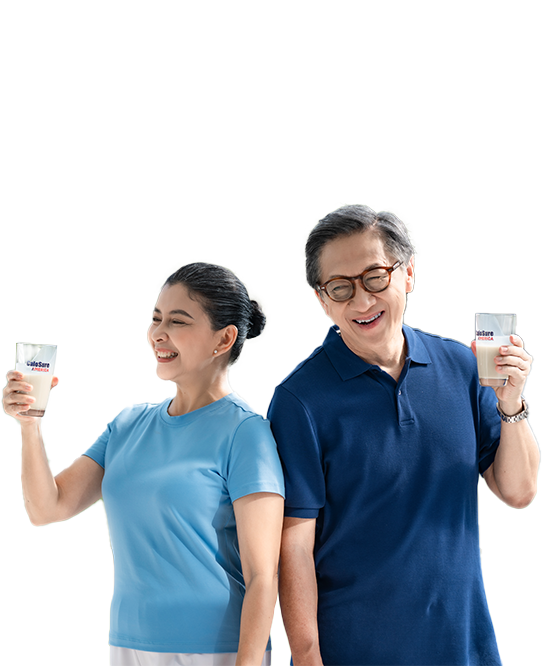 BENEFITS OF CALOSURE AMERICA

Cardiovascular Health Enhancement
The combined action of Plant Sterol Esters to assist decrease LDL cholesterol levels and Nattokinase to destroy blood clots as well as promote blood circulation, help maintain the cardiovascular system healthy and lower the risk of stroke. The combination of Omega-3, Omega-6, MUFAS, and PUFAS from sunflower seed oil and flaxseed oil contributes to a balanced diet that helps avoid cardiovascular disease and improve health.
Immune Boosting
24h ColosIgG Colostrum imported from the US (7,000 mg) contributes a significant number of IgG immune antibodies (1,000mg) - a natural component of the immune system that directly fights against pathogenic agents - a combination of Probiotics Bifidus, Zinc, Selenium, and Vitamin C helps to improve immune system function, increase resistance, relieve fatigue, and recover health.

Musculoskeletal Protection
The ideal combination of three nutrients HMB - aids in the maintenance of muscle mass; calcium - aids in the strengthening of strong bones; glucosamine - a component present in cartilage tissue and joint fluid that supports joint flexibility; Calosure America contributes to the long-term health of the musculoskeletal system by strengthening and protecting it holistically.

Digestive assistance
Easy-to-digest vegetable protein in conjunction with Probiotics Bifidus and soluble fiber FOS/Inulin to help regulate the intestinal system, enhance nutrition absorption, reduce digestive issues, and prevent constipation.
Sleep and brain support
GABA compounds derived from fermented rice germ assist relieve stress and better sleep. As applied with Taurine, it can aid to promote brain function, improve sharp brain, and concentration.
NUTRIENT FACTS

Calosure America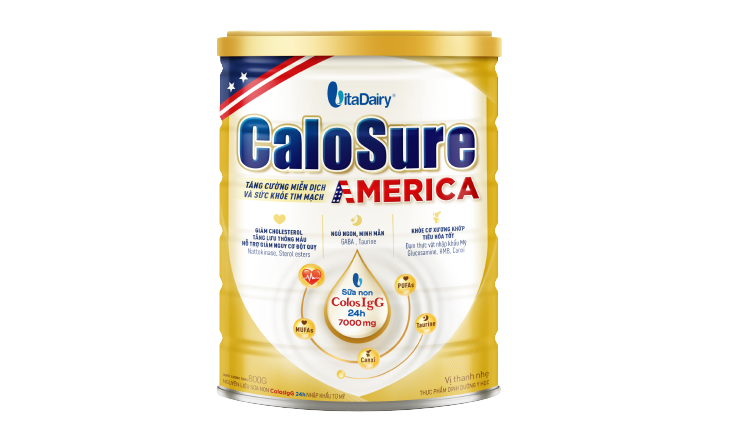 Average composition
In 100g of flour
In one cup
Unit
Axit Linoleic (Omega 6)

2290

1260

mg

Axit a-Linoleic (Omega 3)

450

247.5

mg

Dietary Fiber (FOS/Inulin)

3.5

1.93

g

(Từ sữa non ColosIgG 24h)

7000

3850

mg

Glucosamine sulphate

200

110

mg

Bidobacterium

10^8(*)

5.5x10⁷(*)

mg

Axit Pantothenic

3000

1650

µg
PACKAGING TYPES AND SPECIFICATIONS
Include following packaging type:
400g tin
800g tin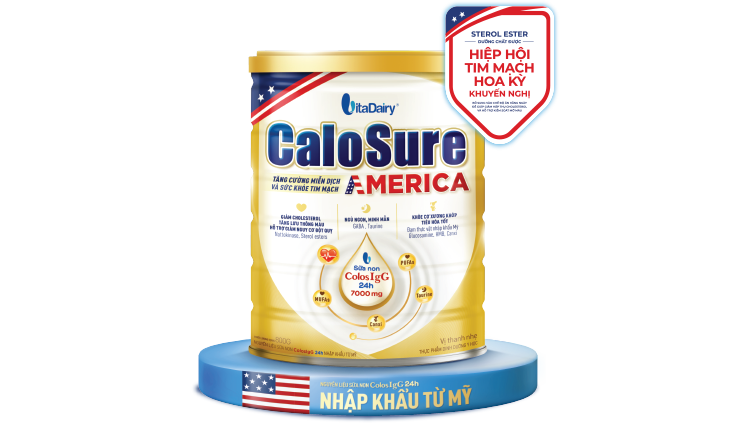 Colos Freshmilk Benefit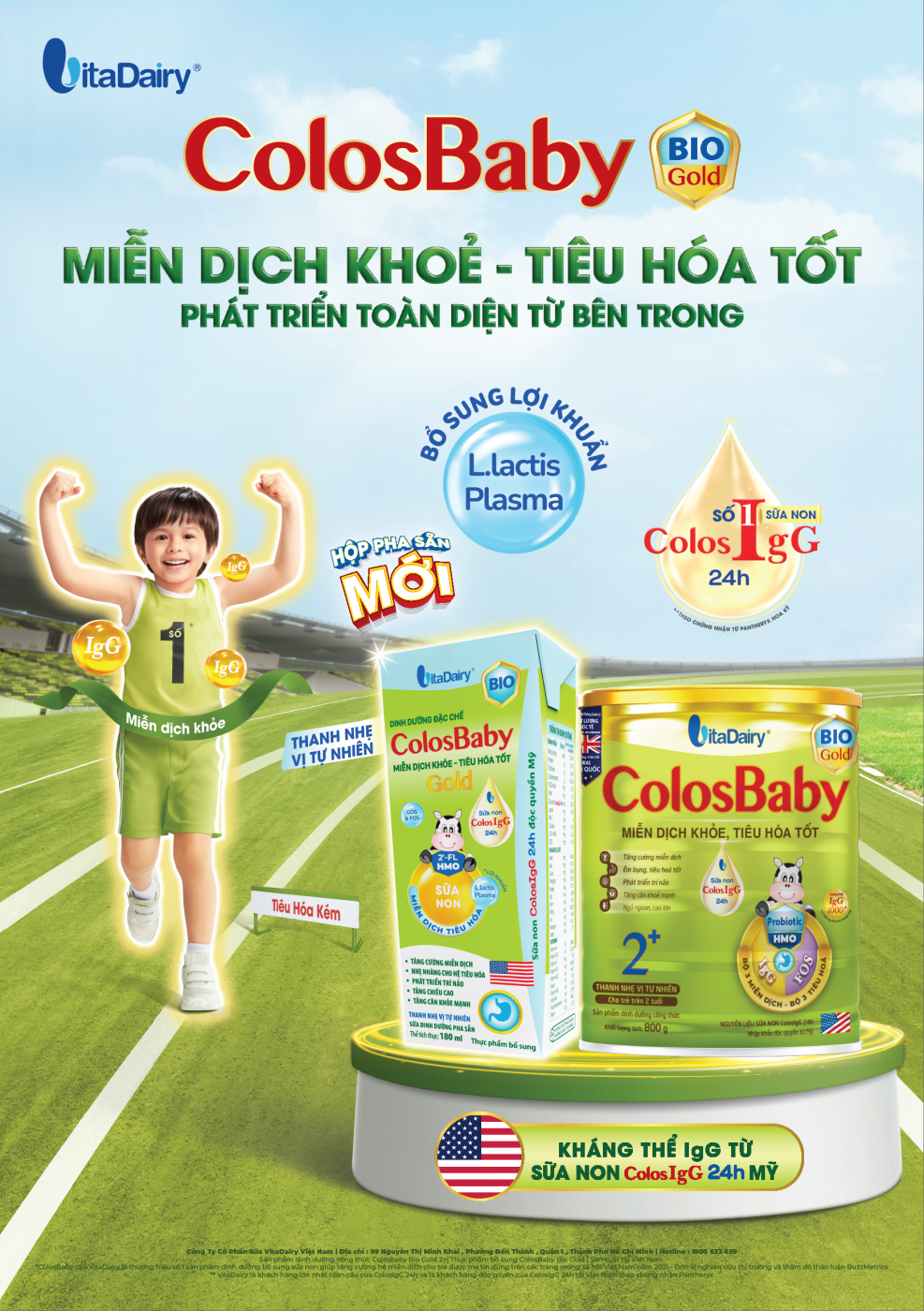 333