The Expert on Immunity and Gastroenterology
ColosIgG 24h colostrum is colostrum collected in the first 24 hours after birth. It contains high levels of IgG antibodies, known as a valuable and effective source of nutrients to help boost immunity and improve health.
ColosIgG 24h Colostrum is premium colostrum collected from A-class farms in the US, exclusively imported by VitaDairy to ensure good quality and a high level of IgG antibodies.
ColosIgG 24h Colostrum helps to boost immunity and natural digestive support, especially suitable for Children, Adults, Pregnant Women and the stages that the immune system needs boosting.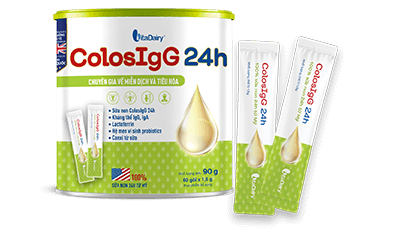 Benefits from ColosIgG 24h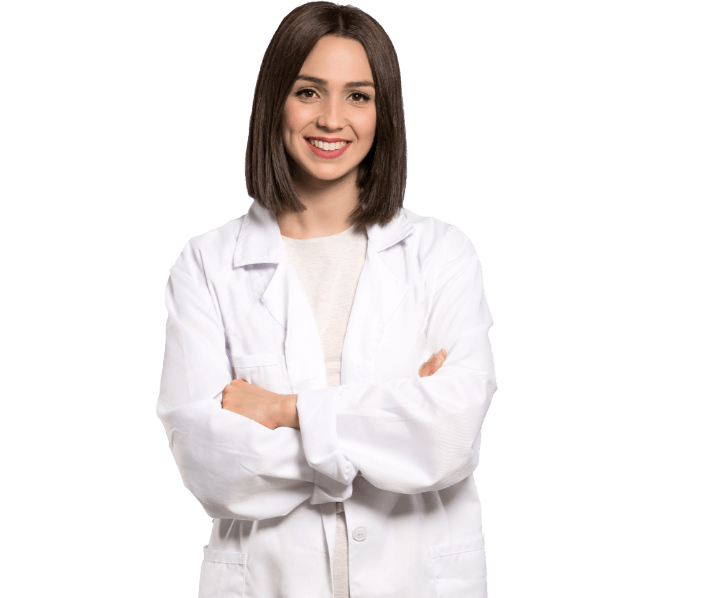 ColosIgG 24h has the highest IgG
• ColosIgG 24h has the highest IgG antibody content making it valuable colostrum. Its level of IgG antibodies is 2 times higher than colostrum 48 hours, 3 times higher than colostrum 72 hours, and 100 times higher than mature milk. • IgG antibodies in colostrum are immune factors capable of fighting pathogens such as bacteria, viruses, helping children to increase immunity and preventing respiratory and digestive infections effectively.

The only 24-hour colostrum on the market
• ColosIgG 24h is exclusively imported from the US by VitaDairy Vietnam. • ColosIgG 24h colostrum is colostrum collected within the first 24 hours of birth of a cow, providing the highest levels of natural IgG antibodies, helping to maintain the best immune-boosting effect.

The only ColosIgG 24h supplement combines colostrum with probiotics and milk calcium.
• Supplement probiotics – the beneficial gut bacteria that enhance the digestive system and increase nutrient absorption. • Provide natural and easily absorbed milk calcium to help strengthen the skeletal system and ensure superior height growth.

Superior benefits
• With high content of IgG antibody, it helps to strengthen the immune system effectively to prevent respiratory and digestive infections caused by viruses and bacteria. • Provide probiotics and FOS / Inulin to help the digestive system stay healthy, improve nutrient absorption and prevent constipation. • Provide natural and easily absorbed milk calcium for a strong skeletal system and superior height growth.
Nutritional ingredients

ColosIgG 24h dạng gói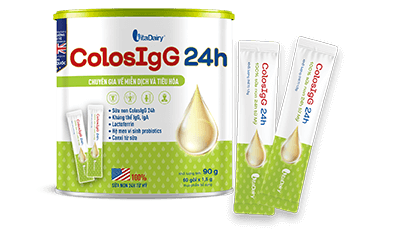 Average composition
In 100g of flour
In one cup
Unit
Năng lượng/ Energy

465

kcal

Sữa non/ Colostrum

33333

mg

Chất xơ hòa tan/ Dietary Fiber (FOS)

5400

mg

Lactobacillus rhamnosus GG

6.66x10^9 (*)

cfu

Năng lượng/ Energy

465

kcal

Sữa non/ Colostrum

33333

mg

Chất xơ hòa tan/ Dietary Fiber (FOS)

5400

mg

Lactobacillus rhamnosus GG

6.66x10^9 (*)

cfu
Variants and specifications of packaging
ColosIgG 24h comes in the following formats
90g tin (60 sachets x 1.5g)