QUARTER NUTRITION SOURCES FROM PURE SOUND
Tasmania is the southernmost island in Australia with the coolest year-round air in the world. Here, motherland gives cows green grass, clear water from rivers and lakes and fresh air on the island. As a result, fresh milk from Tasmania is the most quintessential drops from the purest soil.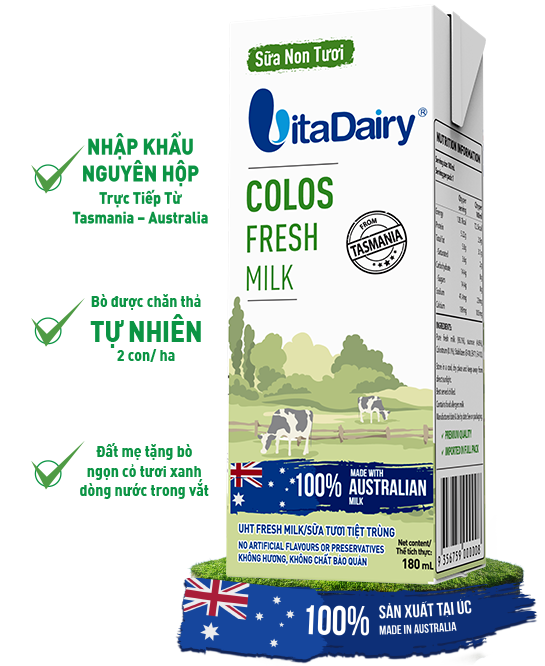 Benefits From VitaDairy Colos Fresh Milk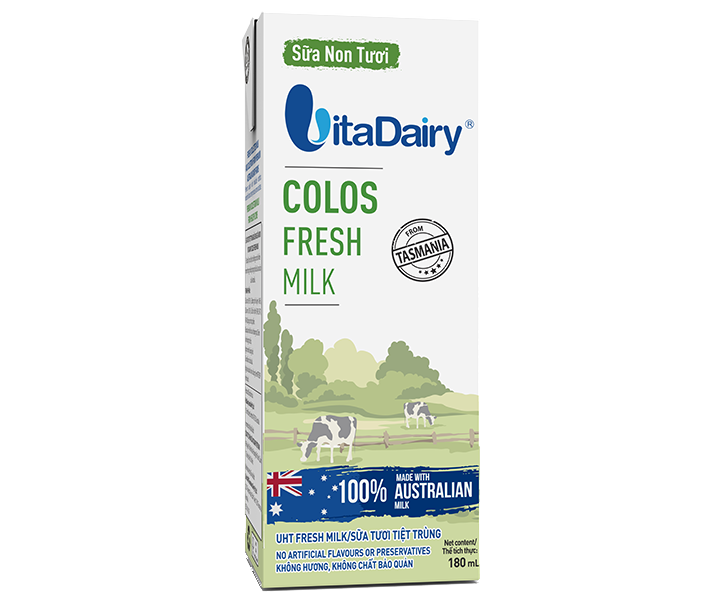 Tăng cường miễn dịch
Bổ sung sữa non tươi giàu kháng thể và các yếu tố miễn dịch, đem lại hiệu quả tăng cường miễn dịch vượt trội.
Phát triển chiều cao và xương chắc khỏe
Toàn bộ Canxi trong sản phẩm là Canxi tự nhiên trong sữa bò, dễ hấp thu và được cơ thể sử dụng dễ dàng, giúp phát triển chiều cao và xương chắc khỏe.

HƯƠNG VỊ YÊU THÍCH - TƯƠI MỚI TỰ NHIÊN
Vị ngon ngậy tự nhiên hòa quyện, hương tươi mới, thơm thoảng mùi sữa tươi mát dịu của những con bò ăn cỏ tươi.
Nutritional ingredients

VitaDairy Colos Fresh Milk
Average composition
In 100g of flour
In one cup
Unit
Types and specifications of packaging
VitaDairy fresh colostrum includes the following packaging types:
Box of 180 ml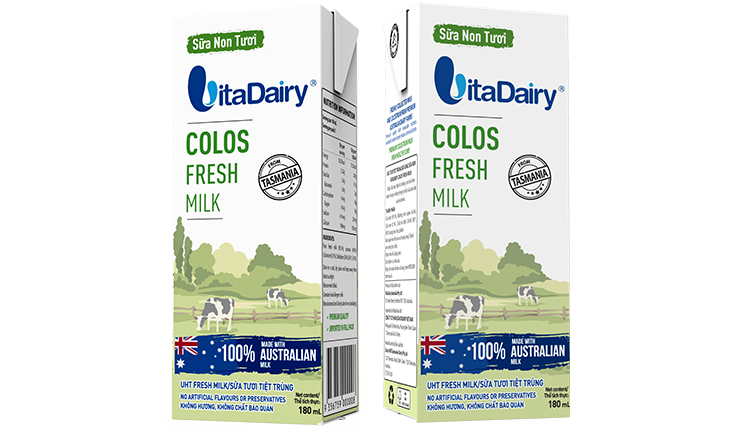 Product publication records