Oggi Mum – For a healthy pregnancy
Good nutrition throughout pregnancy not only helps mum have a good health and a comfortable pregnancy, but also helps baby have a healthy foundation from the womb to continue developing well in the first months of life. OGGI Mum is a balanced nutrition supplement, rich in essential nutrients that support maternal health and fetal development.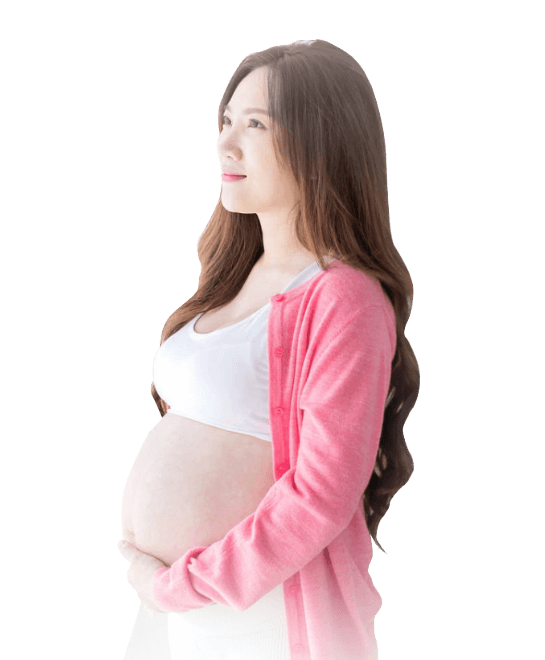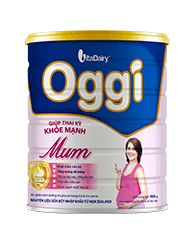 Benefits From Oggi Mum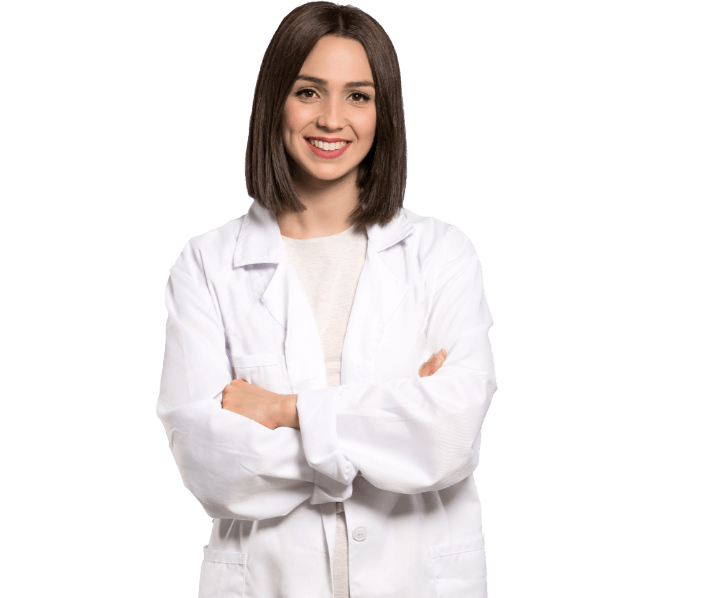 Strengthen immune system
Vitamins, Zinc, and Selenium: Build the body's resistance, support the immune system's function, and help protect mother and baby from the risks of disease.

Suport brain development
DHA: Helps improve the brain structure of fetus, helps the baby develop and perfect their brain from the first months of life. Vitamin A is essential for the development of the retina, helping baby's eyes to be healthy and bright.

Good for digestive system, prevent constipation
Soluble fiber (FOS / Inulin): Prebiotics play a role in the growth of intestinal bacteria, helping to stabilise digestion and prevent constipation in pregnancy.

Help kids grow taller
Calcium and Phosphorus: with a carefully calculated content, helps provide enough Calcium for mother to prevent osteoporosis, while ensuring fetal development and increasing the amount of Calcium in breast milk to help baby grow strong, healthy and tall.

Stay healthy throughout pregnancy
Folic Acid, Iron, and Vitamin B12: Essential for hematopoietic process, perfecting the fetal nervous system, helping mother and baby have a healthy pregnancy.
Nutritional ingredients

Oggi for Mum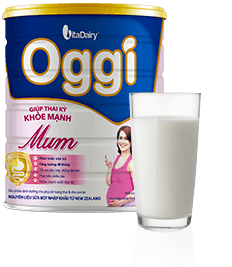 Average composition
In 100g of flour
In one cup
Unit
Năng lượng/ Energy

419.3

197

kcal

Chất xơ hòa tan/ Dietary fiber (FOS/ Inulin)

2000

940

mg

Kali/ Potassium

372

174.8

mg

Photpho/ Phosphorus

296

139.1

mg

Magie/ Magnesium

51

23.97

mg

Mangan/ Manganese

26

12.22

µg

Axit Pantothenic/ Pantothenic Acid

1800

846

µg

Axit Folic/ Folic Acid

500

235

µg
Types and specifications of packaging
Oggi Mum comes in the following formats:
Milk powder
400g tin
900g tin.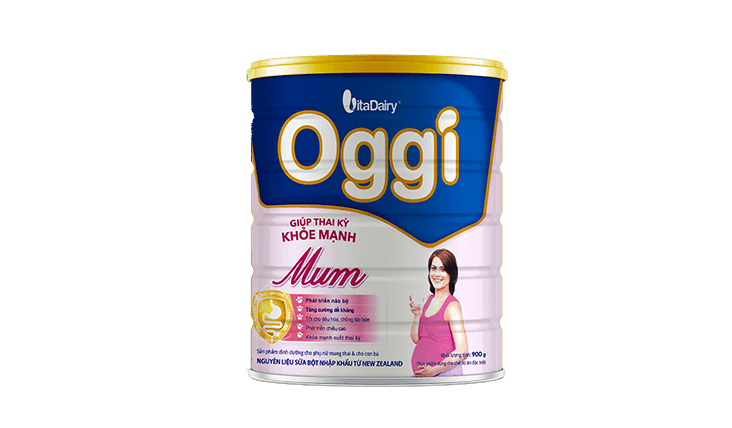 Product publication records