Vitamama - For pregnant and lactating women
Vitamama contains essential nutrients that help strengthen the immune system and ensure baby's physical and mental development right from the womb. Vitamama helps mothers to rest assured about their children's health and to keep them healthy in pregnancy.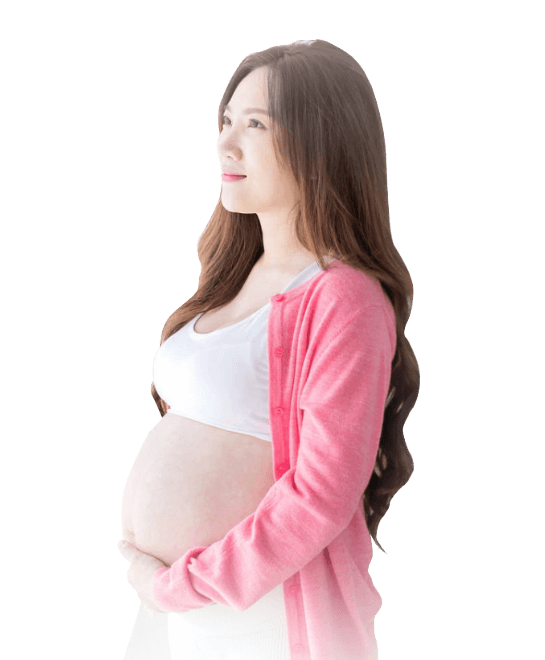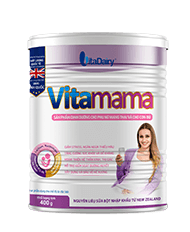 Benefits From Vitamama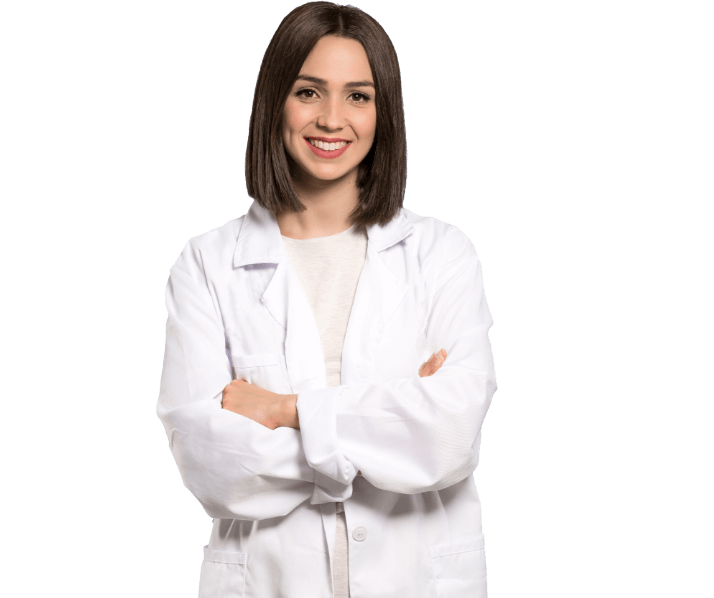 Reduce stress, prevent anemia
Lactium helps reduce stress and tension for mothers before and after birth. Folic acid, Iron, and Vitamin B12 prevents neural tube defects and other fetal defects, while helping mum to avoid maternal anemia

Strengthen health and resistance
Nucleotides, Vitamins E and C enhance immune function for mother and baby.

Support the nervous system and eyesight
DHA, Choline, and Taurine build the optic nervous system for fetus and baby in the first years of life.

Helps control blood sugar
Palatinose and FOS limit hyperglycemia caused by metabolic disorders which often occurs during pregnancy.

Build and protect the skeletal system
Calcium, Phosphorus, Magnesium, and Vitamin D prevent calcium deficiency and osteoporosis for mothers while building strong bones for babies.
Nutritional ingredients

VitaMama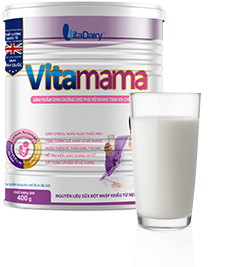 Average composition
In 100g of flour
In one cup
Unit
Năng lượng/ Energy

414

149

kcal

Chất xơ hòa tan/ Dietary Fiber (FOS/ Inulin)

3.5

1.26

g

Kali/ Potassium

484

174.24

mg

Clorid/ Chloride

323

116.3

mg

Photpho/ Phosphorus

471

169.6

mg

Magie/ Magnesium

64

23.04

mg

Mangan/ Manganese

33.3

11.99

μg

Selen/ Selenium

10.2

3.67

μg

Axit Pantothenic/ Pantothenic Acid

3500

1260

μg

Axit Folic/ Folic Acid

560

201.6

μg
Variants and packaging specifications
Vitamama includes comes in the following formats:
Milk Powder
400g tin
900g tin.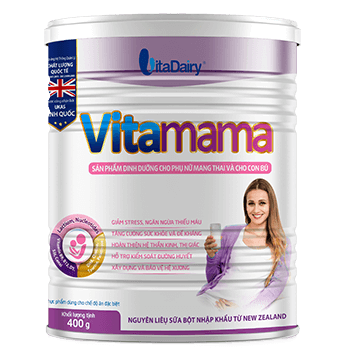 Product publication records