Goatlac Gold - Gentle & Nutritious - Much Easier to Digest
Goatlac Gold helps children prevent milk protein allergies and support digestion thanks to the gentle nature of goat's milk. The product is fortified with HMO and FOS nutrients to help children have a healthy digestive system, absorb nutrients well, and limit digestive problems such as constipation, indigestion, flatulence, and poor absorption, etc.
Additionally, Goatlac Gold is supplemented with a superior brain development nutrient system - a full range of nutrients: DHA, ARA, Taurin, Clorin, Palatinose, Omega 3, and Omega 6, helping children fully develop both mental and physical health.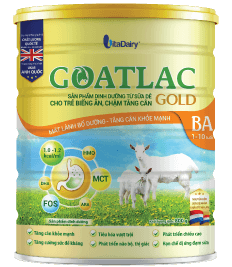 Benefits from Goatlac Gold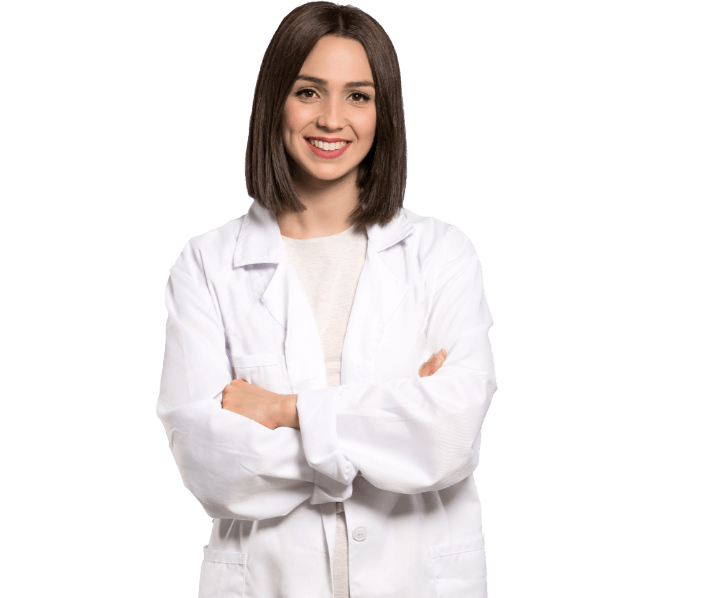 Reduce the risk of milk protein allergy
Goats milk protein is low in αs1-Casein and therefore less likely to cause an allergy, making it suitable for children with a cow's milk protein allergy.

Surprisingly easy to digest and absorb
GOATLAC Gold - a valuable source of goat milk nutrition with softly coagulated small protein, easy-to-absorb fats which are suitable for the immature digestive system of young children. Moreover, GOATLAC Gold is rich in Oligosaccharides , naturally occurring in goat's milk, fortified with 2'- FL HMO (Human Milk Oligosaccharides) to nourish the intestinal flora and help children have a healthy digestive tract and enhance nutrient absorption. The additional soluble fiber (FOS / Inulin) ingredient helps prevent and reduce constipation.

Develop the brain and vision
Provides protein and fats from goat's milk so it does not cause allergies, helping children digest and absorb the nutrients well. The medium-chain fats available in goat's milk provide a quick source of energy for every active child. Synergy 1, a natural fiber supplement, helps soften stools, improves digestion, and protects the intestinal tract effectively.

Strengthen immunity
The 2'-FL HMO supplement formula helps boost immunity, especially gastrointestinal and respiratory immunity, combining Zinc, Selenium, and Vitamin C to help children have good resistance and limit common infections.

Growing height
Enhanced with Calcium and Phosphorus, essential minerals for strong skeletal system development, along with Vitamin D3 to increase calcium absorption. This helps keep bones strong and support good height growth for children.
Nutritional ingredients

Goatlac Gold 2+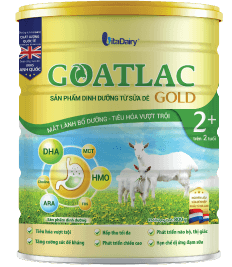 Average composition
In 100g of flour
In one cup
Unit
Chất xơ hòa tan (FOS/ Inulin)

3.2

1.25

g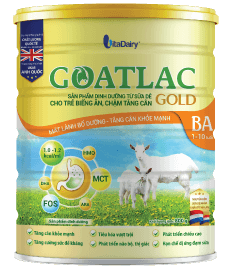 Average composition
In 100g of flour
In one cup
Unit
Chất xơ hòa tan (FOS/ Inulin)

2

0.98

g

Axit Pantothenic

2.27

1.11

mg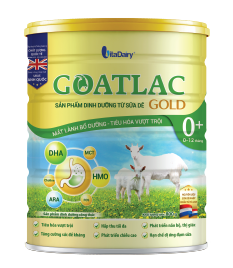 Average composition
In 100g of flour
In one cup
Unit
Axit Linoleic (Omega 6)

1500

202.5

mg

Axit α-Linolenic (Omega 3)

270

36.45

mg

Chất xơ hòa tan (FOS/ Inulin)

44014

0.36

g

Axit Pantothenic

43893

0.45

mg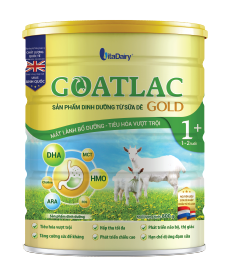 Average composition
In 100g of flour
In one cup
Unit
Chất xơ hòa tan (FOS/ Inulin)

1000

360

g

Axit Pantothenic

98

35.28

mg
Variants and specifications of packaging
Goatlac Gold Goat Milk comes in the following formats:
Milk Powder
400 g tin
800 g tin